Sole Variations
A young poet from Brooklyn investigates his past, present, and potential future in love and life through verse, melody, and New York City.
Poetry by Kareem Lucas. Adapted for the screen and directed by Korey Jackson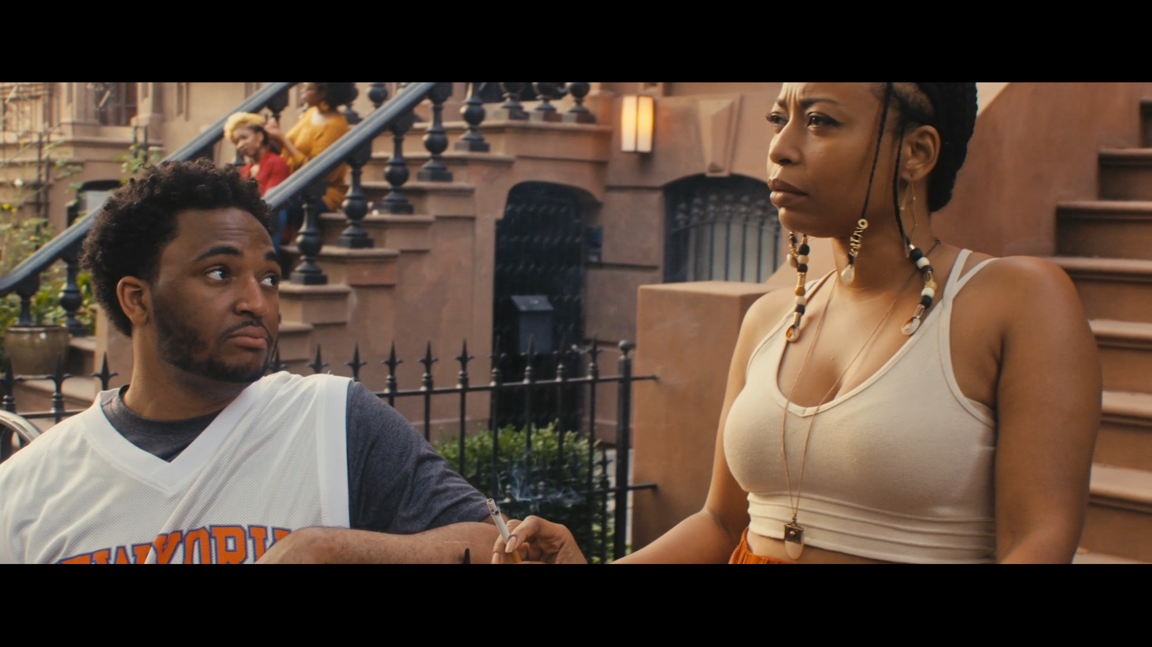 Pellea [s]
Pellea[s], a new film by artist Josephine Meckseper starring Alice Eve, expresses through cinema the dramatic narratives and relationships contained within the universe of Meckseper's glass and mirror vitrines. The film is a modern adaptation of Claude Debussy's and Maeterlinck's opera Pelléas et Mélisande and includes footage of the historical event of the 45th Presidential Inauguration of Donald Trump and concurrent protests, conflating contemporary political realities with a timeless love story. The city of Washington D.C. and its architecture become a context and site of departure through which the territory and narratives of a love triangle are explored. Director of Photography: Bill Kirsten
Night Tales
Two freshly single New Yorkers share their perspectives on love and sex as they start a night out in Chinatown. Directed by Randy Rubin. Director of Photography: Michael J. Burke
Louie's Brother Peter
A Brooklyn crime story of a 20 something with Asberger syndrome who delivers drugs for his older brother. While Louie deals with some issues from his supplier, Peter meets all sorts of characters living in Gentrified Brooklyn. All find a level of discomfort with Peter's inability to react or have a normal conversation except for one, Abby. Abby makes Peter feel like a person and gives him a hard question to answer, all while hell breaks loose back at Louie's. Hey, what's your name? Louie's Brother. Peter.